Thanking our incredible sponsors
Please visit all of our tremendous partners listed below. They care as much about kids and animals as we do, and this event would not be possible without their support.
Sign up today and share with your family and friends!

Three categories: Dog, Cat or Small Animal. Please no people in the photos! There will be one winner for each category based on votes. Also, a Grand Prize winner will be chosen based on the highest number of votes received.
Let's have some fun – start taking those photos today … proceeds from this event go to help children and animals in Washington County!
Did someone say prizes – all we can say is "WOW!"
While the real prize is bragging rights and doing good for the community, the winner(s) of the Cutest Pets of WOW contest also gets to take home some pretty awesome prizes.



Grand Prize: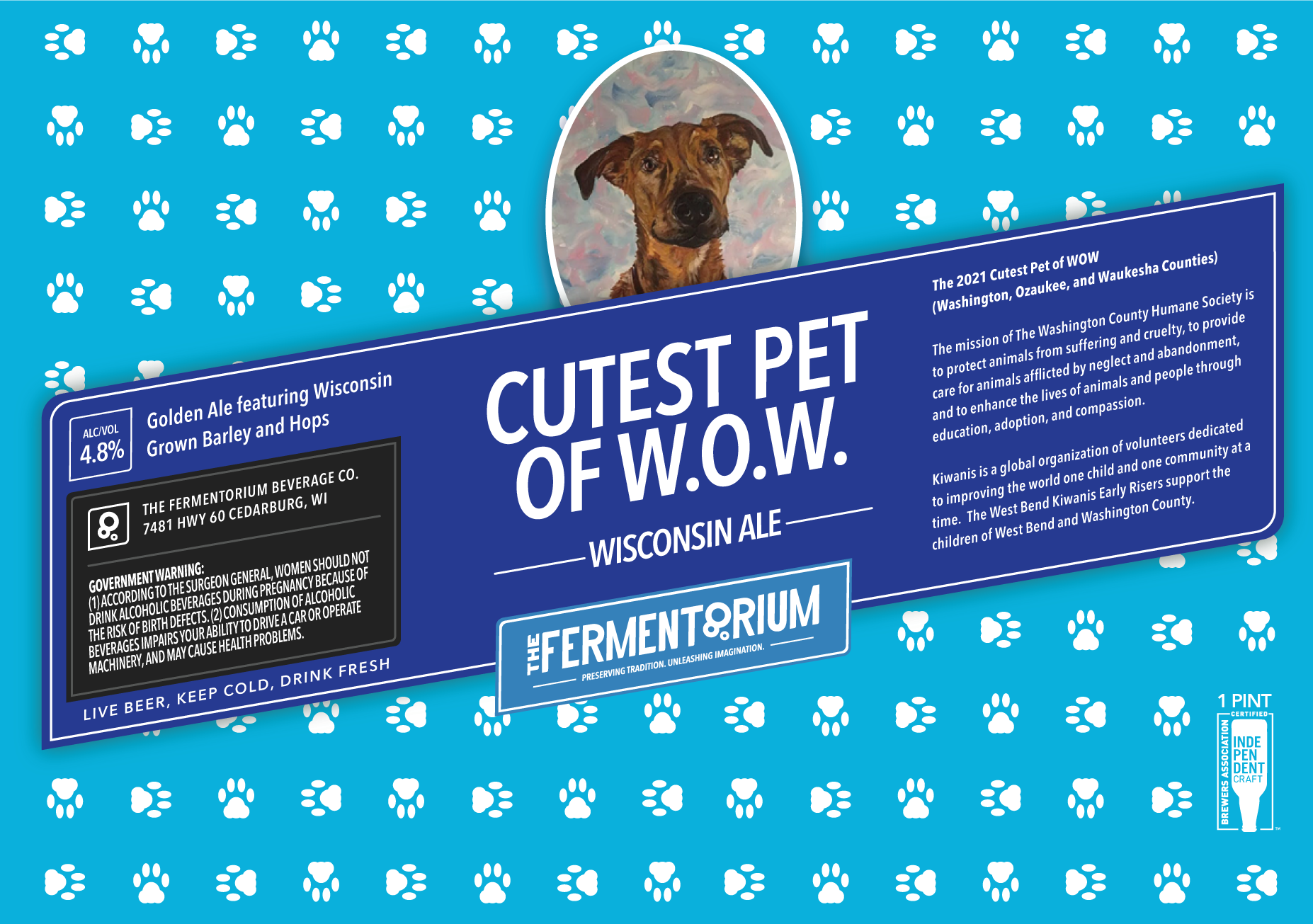 We're especially excited that the top vote getter of all three categories of the 2021 Cutest Pets of WOW will be featured on a can of beer from the Fermentorium that will be sold throughout the area!

The winner will receive two cases of the beer which has a picture of their pet on the can.



First Place for each Category:
The pets with the most votes will be crowned 2021 Cutest Dog, Cat and Small Animal of WOW (Washington, Ozaukee, Waukesha) and Surrounding Counties, and win the following prizes:


Second Place for Each Category
A special gift basket full of goodies
Third Place for Each Category
A special gift basket full of goodies